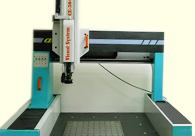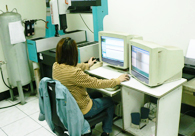 3D measuring devices
The device features high-speed and precision, can accurately inspect the dimensions, it also has function of 3D measuring, thereby inspecting various types of goods promptly and precisely.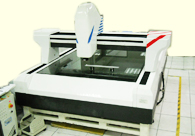 Photo-image measuring
device 2.5 D
This apparatus can support each other with the foregoing 3D device; it can measure various types with huge sizes that can't be tested by the 3D device.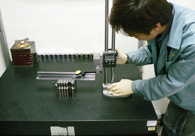 Measuring platform
Each meter/gauge/device is to be fully calibrated at regular interval, and to be operated by skillful personnel so that precise inspections can be guaranteed to customers.